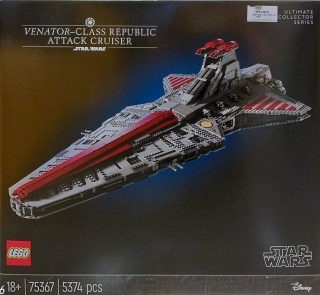 The upcoming October Star Wars Ultimate Collector Series release, 75367 Venator-class Republic Attack Cruiser, has been made available for sale early at KL International Airport's LEGO Brand Store in Malaysia.
The 5374-piece set includes two minifigures, Captain Rex and Admiral Yularen, as well as the eponymous Star Destroyer as it appears in the Star Wars: The Clone Wars series.
Hopefully high quality images and an official press release aren't far away…
What do you think? Let us know in the comments, and view more photos after the break!
Thanks to Jay's Brick Blog for the news.