Posted by

Huw

, 04 Sep 2021 10:00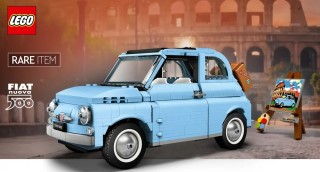 Surprisingly, 77942 Fiat 500 is still in stock both at Zavvi and LEGO.com.
If you are in the UK you can purchase a maximum of one from LEGO.com, or three from Zavvi.
If you're outside of the UK the only place you can obtain it is at Zavvi, who will ship it internationally at very a reasonable rate.
So, buy now at Zavvi (UK) or Zavvi (US) while stocks continue to last!