Posted by Huwbot, 03 Jul 2023 10:00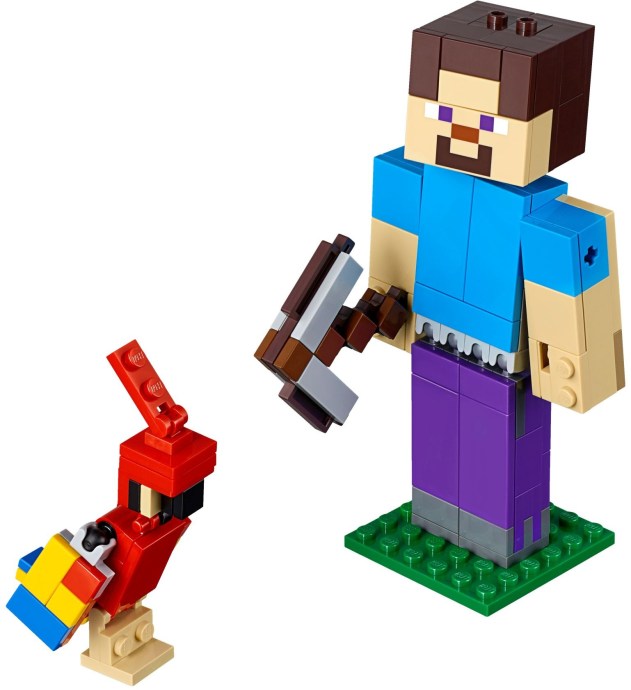 Many LEGO set designers use our BrickLists feature to maintain a list of the sets they've worked on and often provide interesting insights about their involvement.
Once a week we publish an entry from one of their lists on the home page to increase awareness of this information and to encourage more designers to create them.
Robert Heim wrote this about their work on 21148 Minecraft Steve BigFig with Parrot:
I was pushing for a separate Minecraft line with big, buildable Minecraft characters for quite some time. The perfect mix of a display piece and an action figure, that could appeal to those, that are not into the Minifigure-based playsets. And finally they are here! When we got the go I was really happy. But then I got moved to City so I didn't had the chance to finish them. But my dear colleague Max took over and finished Steve, Alex and the Skeleton. He also added the smaller side characters and finished the element designs for the weapons/tool, that I started. Max is also responsible for the awesome new "T-plate"-element, that allows the BigFigs to be connectable to every LEGO plate.
---
If you're a LEGO designer and you'd like to create a list of sets you've worked on but don't know where to start, get in touch!
If you're a LEGO designer and you've already created a list you can opt in to having your notes included in this series of articles by editing the list and giving consent.