Avoid the trap of paying full price by scoring a historic discount on probably the best LEGO Indiana Jones set to date at John Lewis.
77015 Temple of the Golden Idol headlined the whip-cracking adventurer's return to LEGO Store shelves earlier this year, ahead of Indy's return to the silver screen in the Dial of Destiny. The 1,545-piece set dials things all the way back to the opening sequence of Raiders of the Lost Ark for an 18+ set that's as playable as it is displayable, and dropped in April for £129.99 – but is already available for 20% off at John Lewis.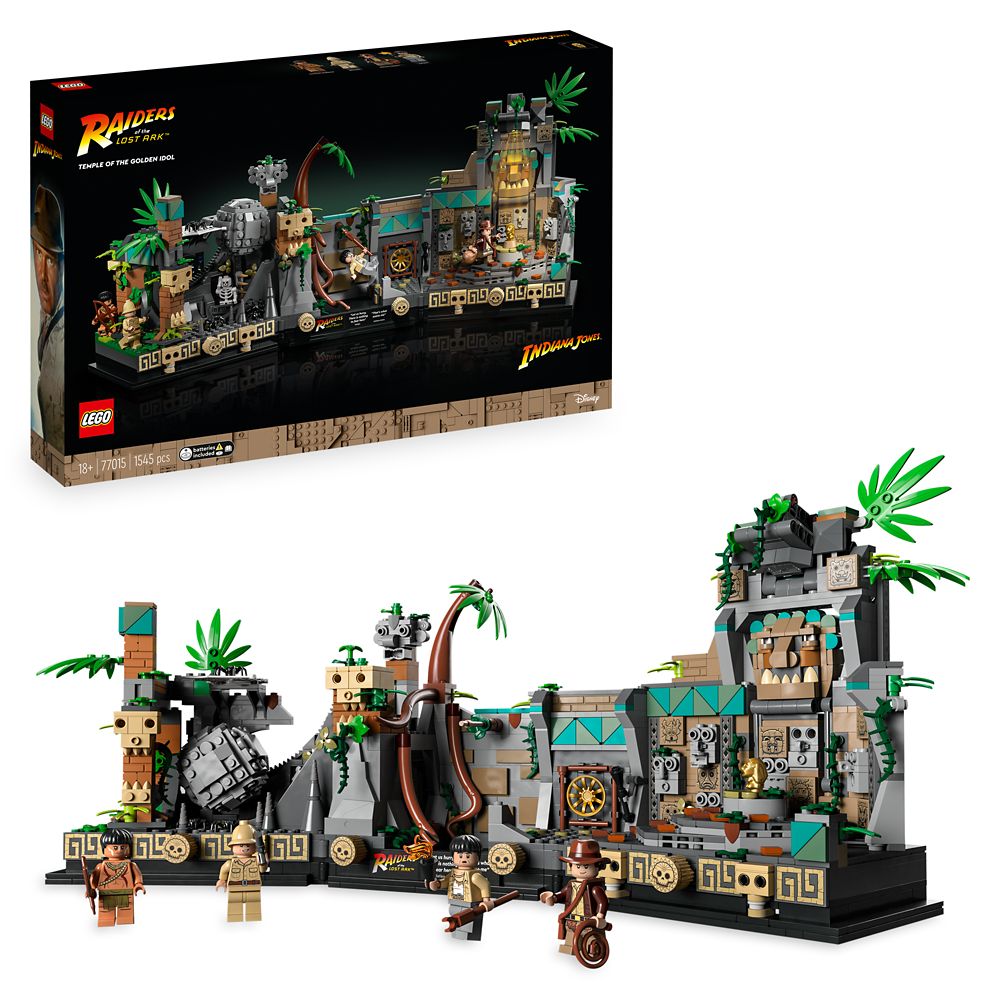 LEGO Indiana Jones Raiders of the Lost Ark: Temple of the Golden Idol 77015 Official shopDisney(77015)
---
While 77015 Temple of the Golden Idol is built across black bases, complete with quote tiles mirroring 76956 T. rex Breakout and the LEGO Star Wars Diorama Collection, it's also as interactive as you'd expect from the action-packed temple raid that introduced cinemagoers to Indiana Jones all the way back in 1981. Four different knobs across the front of the model activate the temple's traps in turn, from the rolling boulder to the collapsing walls.
The beauty is that everything is constructed in a way that's relatively easy to reset after that initial activation, so you can tinker with the temple's functions without having to completely rebuild and reassemble the set. That's perfect for adults absent-mindedly toying with it on a shelf (versus pulling it out to properly play), and makes 77015 Temple of the Golden Idol stand out not only among the LEGO Indiana Jones line, but every 18+ set released since that label was introduced in 2020.
The set's designers have not had to compromise on detail or characters to achieve any of that, either: this is as lush and creative as you'd expect from a for-adults set in 2023, and includes minifigures of Indy, Satipo, Belloq and a Hovitos Warrior for the complete Raiders package. Head over to John Lewis to save £26 on the LEGO Indiana Jones set while stocks last.
Support the work that Brick Fanatics does by purchasing your LEGO using our affiliate links. In return, we'll make sure you never miss a LEGO bargain through our deals hub and our newsletter.
[embedded content]