Posted by

CapnRex101

, 30 Apr 2021 13:00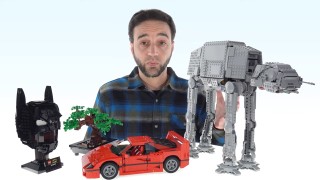 JANGBRiCKS creates some of the most informed and well-reasoned LEGO reviews, covering an enormous range of different themes and featuring set information from Brickset.
Unfortunately, problems with functionality and subscriptions on JANG's primary channel have forced him to develop a new LEGO review channel, providing the same excellent content we have come to expect and doubtless continuing to improve!
Livestreams and additional content will continue to be published on the primary JANGBRiCKS channel.
I would therefore encourage you to subscribe to JANG's Based LEGO Reviews if you have previously been subscribed to his main channel. Additionally, you can find JANG's other YouTube channels here.