Posted by

Huw

, 01 Sep 2021 10:00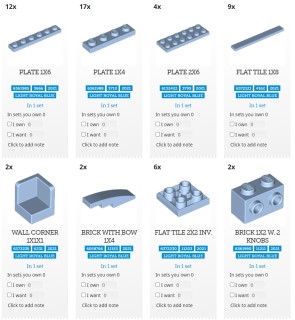 We often hear that constraints are placed on the number of new parts and recolours that designers can include in new sets in order to control costs and minimise additional logistics requirements.
However, that does not appear to have been a limitation for the new 77942 Fiat 500 because it contains 377 light royal blue parts in 59 designs, of which 48 are new in that colour.
That's another good reason to buy it at Zavvi (UK), Zavvi (US) or, if you're in the UK, from LEGO.com.
The new dinosaur sets have introduced a number of recolours, too. You can view all the new parts in the September releases in our database.