Posted by Huwbot, 05 Apr 2023 02:01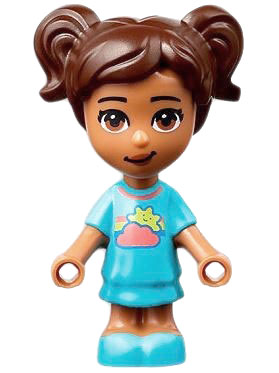 Today's random minifigure is frnd487 Friends Maya – Micro Doll, a Friends figure that came in a set that was released during 2022.
Our members collectively own a total of 894 of them. If you'd like to buy one you should find it for sale at BrickLink, where new ones sell for around $1.90.
---
Image and minifig data courtesy of BrickLink.com