Posted by

Huw

, 14 Apr 2021 09:15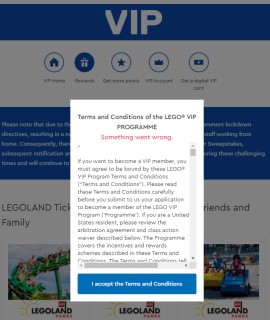 <rant>
Once again a product launch has turned out to be a complete and utter shambles and LEGO should be embarrassed and ashamed of itself.
The company is apparently the most reputable in the world and one of the largest toy manufacturers in the world with a profit last year of $1.6 billion, but its IT sucks and there really is no excuse.
LEGO, if you're going to advertise that a highly sought-after product will be available in the VIP Rewards Centre at a particular time you should at least ensure that your infrastructure can withstand the surge in traffic beforehand. It's not as if was unexpected.
In this year's annual results, the company's CEO stated that investment in digitalisation was to be accelerated in 2021 "to develop world-class digital experiences". That cannot happen soon enough!
</rant>
Update 09:29: The page finally loaded for me, but it's now sold out in Europe 🙁