A number of upcoming Marvel Disney+ shows are now reported to have been pushed back, potentially affecting the launch of rumoured LEGO

Buy at



Buy at


Buy at


Buy at



sets.
With the current writers strike rapidly approaching its second month, development and production of numerous movies and TV shows has slowed down considerably. Now comes news via The Hollywood Reporter that Marvel's upcoming slate of Disney+ releases has been reshuffled once again, with delays impacting the likes of What If…?, Echo, Agatha: Darkhold Diaries (previously Agatha: Coven of Chaos), X-Men '97 and more.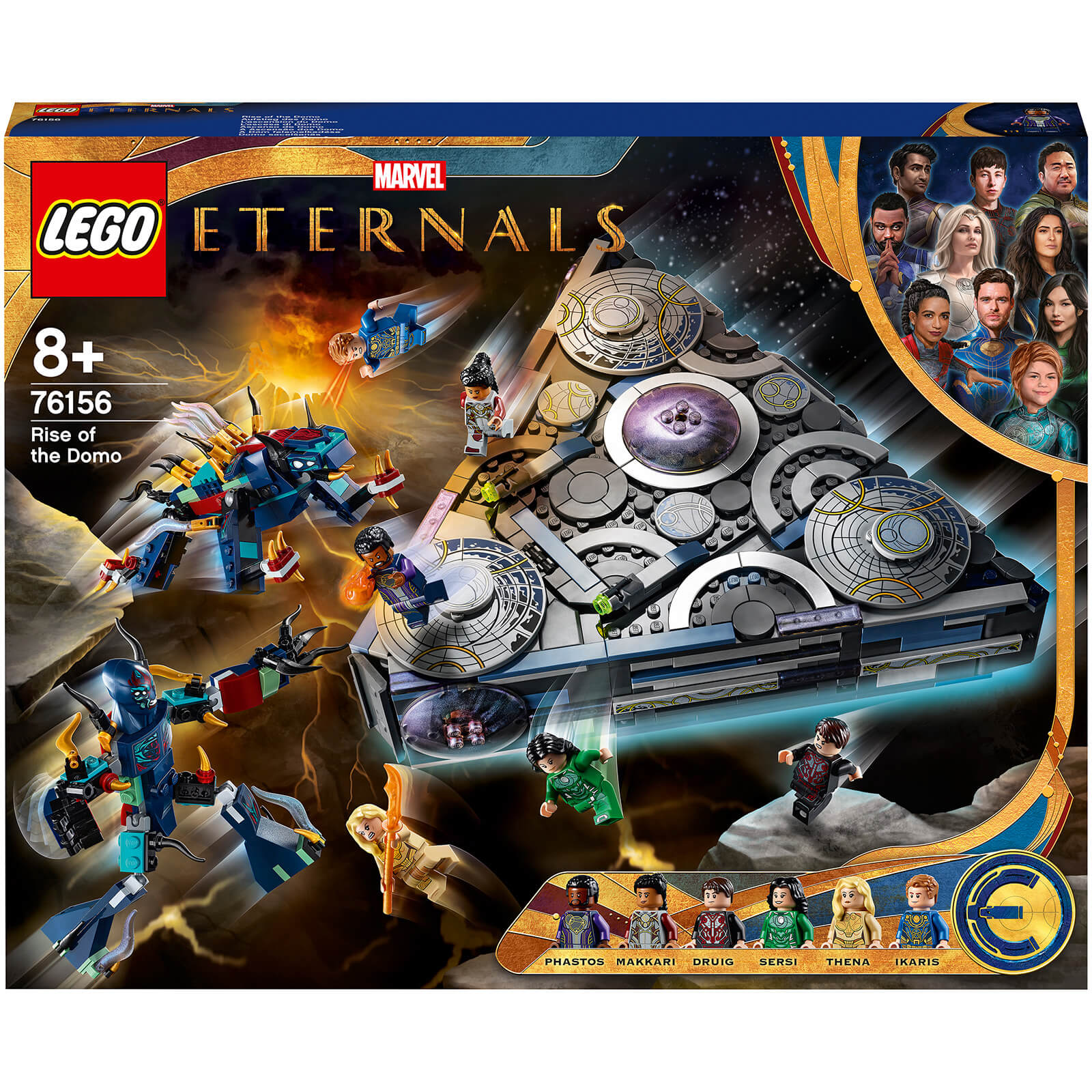 LEGO Marvel Rise of the Domo Space Building Toy (76156)(76156)
LEGO Marvel Avengers Compound Battle Set (76131)(76131)
LEGO Marvel Stark Jet and the Drone Attack Toy (76130)(76130)
LEGO Marvel Avengers Ultimate Quinjet Plane Toy (76126)(76126)
---
The entertainment site has revealed that Marvel Studios will be spreading out its line-up of forthcoming content, with only Loki Season 2 still on track to arrive on October 6. The second season of the animated What If…? series will debut sometime around Christmas Day, while the Hawkeye spin-off, Echo, has now shifted to a January 2024 release.
The highly-anticipated X-Men '97, which continues the classic 1990s animated show, not only moves from its original fall 2023 launch window, but has also already been confirmed to be getting a second series. The retitled Agatha: Darkhold Diaries will bow sometime in fall 2024, potentially arriving during Halloween, Ironheart was supposed to have arrived later this year but is currently MIA, and Daredevil: Born Again is paused mid-production.
It's not yet known how any of the reshuffled dates might affect such rumoured LEGO

Buy at



Buy at


Buy at


Buy at



Marvel sets as 76281 X-Jet, but fans can at least console themselves with the recently-released 71039 Marvel Series 2. The latest CMF includes the likes of Echo, Goliath, Wolverine, Storm, Beast and Agatha Harkness, all of whom are slated to appear in the now-delayed Disney+ shows.
Featured image: Marvel
Support the work that Brick Fanatics does by purchasing your LEGO through our affiliate links.
[embedded content]