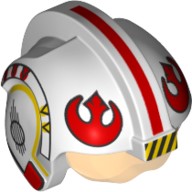 LEGO Star Wars minifigures routinely divide opinion, concerning their accuracy and the introduction of more complex helmets.
The topic was addressed during our recent discussion with Jens Kronvold Frederiksen and Michael Lee Stockwell from the LEGO Star Wars design team, alongside Jedi News.
Brickset: Whenever R2-D2 figures appear, there is discussion concerning possible changes to the design, possibly including decoration on the reverse. Has printing technology prevented that, so far?
Jens: That is exactly right. The equipment necessary to decorate both sides of that cylinder piece is not available at the moment. Honestly, I am not certain why this has not really been considered before because other characters are printed on both sides. We are aware of that frequent discussion though and would certainly consider changing things in the future.
Michael: As far as the design of R2-D2's constituent elements is concerned, changes there are more difficult. Whenever we update minifigure components, such as helmets or various accessories, we often divide fans' views!
Brickset: The recent Stormtrooper helmet has certainly achieved that.
Michael: Absolutely, that has proven controversial! We have to be extremely careful when making such changes and I think it is important to remember that we are developing LEGO products. If we were simply designing Star Wars products, that would be easier because we would be targeting the utmost accuracy. Instead, we are trying to maintain the certain loveable, humorous nature associated with LEGO minifigures. Sometimes seeking absolute realism is not the right move.

Jens: Also, the slightly comical designs are what distinguishes LEGO minifigures and makes them so popular. Darth Vader, for example, is something of a caricature. We could create longer legs for taller characters like Darth Vader but keeping everyone about the same size is more fun.
Brickset: There have been instances of complaints when minifigures are deemed to include too much detail, which reminds me of the Rebel Pilot helmet that was launched with 75218 X-wing Starfighter. Why did that element never return?
Jens: Designing new elements is always a long process, complicated further by using multiple plastics in a single mould. On that occasion, I think we were a little too focused on total accuracy and we definitely succeeded in that regard. However, improving the shape and detail also meant the helmet became much bigger. From there, we reconsidered whether that was where we really wanted to go and decided to let that component phase out.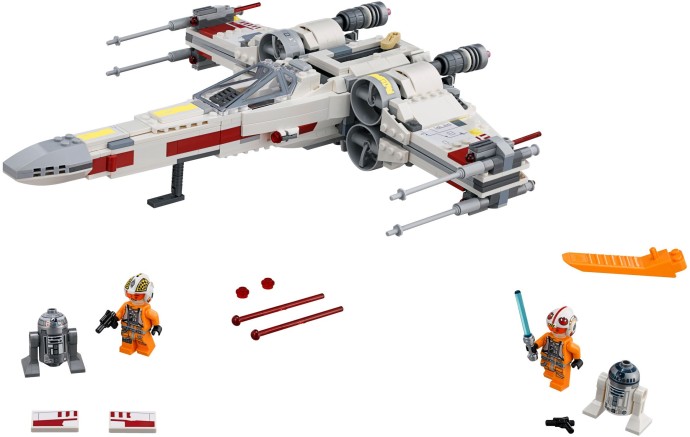 Michael: This helmet was actually rather interesting because I think the scale is spot on, when compared with other minifigure helmets. The onscreen helmet is much larger than people envisage, especially across the centre where the ridge is huge. Unfortunately, that size also had the potential to cause difficulties when fitting the minifigure into cockpits. I would not discount us going back and trying again with the Rebel Pilot helmet, but I think we are unlikely to re-use that specific piece.
Jens: That was an important learning experience for us. I think it reminded the design team that we are creating LEGO minifigures and must balance that with accuracy. Of course, the shape of a minifigure head is quite different to a human head and capturing the correct relative proportions is difficult.
---
Which examples of LEGO Star Wars minifigure design do you consider most successful and where could improvements be made? Let us know in the comments.